When it comes to working with plastic, HLB Plastics are the plastic injection company to go to. We have spent over twenty years in the plastic manufacturing industry gaining an in-depth understanding of what makes a good product and how to avoid producing a bad one. Our knowledge and skill have enabled us to accumulate an impressive portfolio of clientele. With a wide variety of industries coming to us for their plastic injection moulding services, you can rest easy knowing your project is in safe, capable and skilful hands.
Plastic Injection Moulding – What is it?
Plastic injection moulding is the process of creating a mould that can be used to create small and large scale batches of products both fast and efficiently, without the risk of inconsistency. For plastic injection moulding West Midlands, our service entails designing and creating the plastic mould using our state-of-the-art machinery and the skill of our experienced manufacturing experts. After the mould is made, we melt the desired plastic down so it is smooth enough to be poured into the mould and pressed at high pressure using shot-weights. The plastic then cools and hardens, moulding into the required shape.
Who uses it?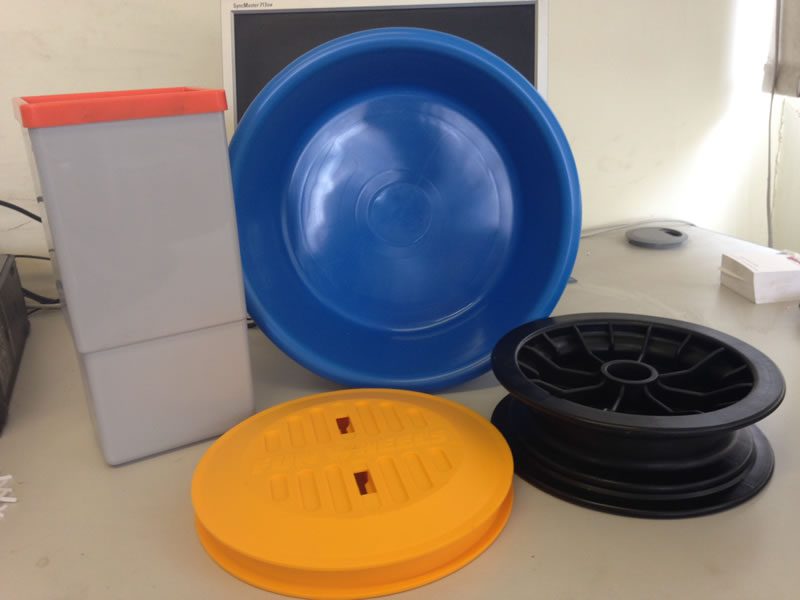 Plastic injection moulding is an extremely reliable manufacturing process, which is why it appeals to so many different industries. Here at HLB Plastics, an extensive range of work sectors including the aerospace, automotive, healthcare, toy manufacturing and defence industries uses our plastic injection moulding services. However, we are also fully capable of providing plastic injection moulding services for much smaller scaled requirements, with some of our customers simply needing the service for home-based projects. But whether it's for industrial or commercial uses, you can rest assured the service will be completed fast, but thoroughly, creating a mould that ticks all your boxes.
Plastic Injection Moulding services at HLB Plastics
Although we aim to be as versatile as we can with our non-bespoke service, we understand that sometimes, customers will need specific requirements. To fulfil these types of requirements, we are proud to offer a bespoke service, which is on hand to tailor services to create more intricate or complex designs.
If you are interested in finding out more about our plastic injection moulding services, please call 01543 275400 to speak to a member of our sales team. Alternatively, you can visit our website at plastic injection moulding.
If you have found this blog helpful, you may wish to read our previous blog on Plastic Cookware Manufacturing.